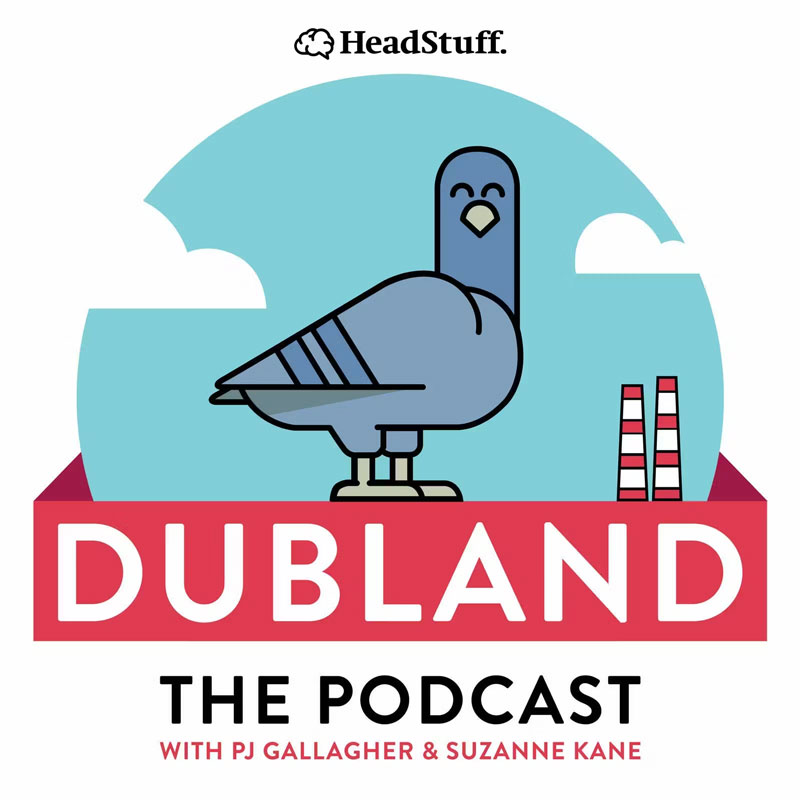 Dubland S2 Ep55: Why Are People On The Northside Always Carrying Things?
Show Notes
---
There's lots to enjoy in this episode of Dubland, you'll laugh, you'll cry, you'll be infuriated and you'll be terrorised. What more do you want? Are we reopening on the 5th of July or what's the story? This delta thing sounds like shampoo anyway, not a new variant, so get on with it one way or the other PJ is sick of the positivity, why are we still going through all the numbers? The smart lads out there are putting plans in motion to sell their sperm when all the other lads have dead flutes. Suzanne has a panic attack over a mild tickle in her throat and she rocks up outside her co-host's gaf while he's in bed. They talk about the two different cultures in Dublin, just like Howth seagulls vs. the South William St. youths, then we pop in for a quick skim over PJ's haircut, and then back to seagulls. PJ wants to go Into The Wild and Suzanne has an awful experience on Twitter. Instagram is Badminton. If you're on TikTok over 40 you're a criminal and there's a terrifying deep dive into sleep paralysis and The Man. It's Dubland, just get it #inurears

There's a great bonus episode this week which very quickly descends into a ridiculous conversation about how to measure the male bits and pieces - it's for members only and it's the kind of content you definitely want.  Support Dubland by becoming a member here!