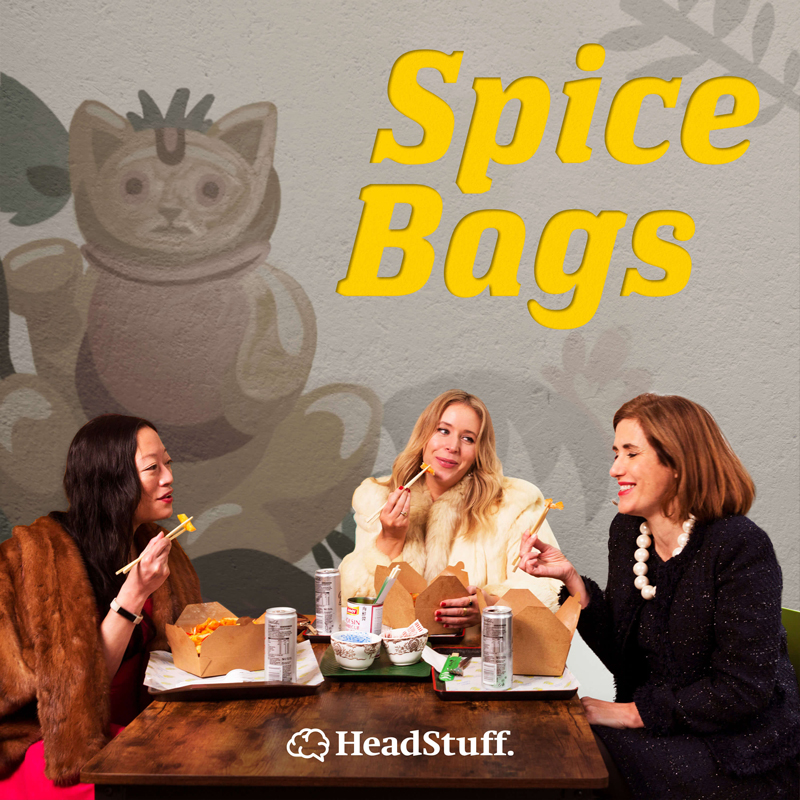 Show Notes
---
While Dee and Mei have bonded about their passion about fast food over the years, it was a surprise that our elegant Blanca nurses a passion for White Castle and corn dogs.
What is fast food? Is it simply chains like McDonalds, Super Macs, and Burger King? Or does fast food also encompass street food stalls, where generations of families have perfected one dish, which – as it is in McDonalds – is made for the customer in minutes.
Perhaps tapas in Spain can be also considered a fast food.
We chat about how the Italians brought the chipper to Ireland.  We remember how fast food can be a cozy, sit-down family treat. We discuss how fast food was important to feminism, for it freed women from the stove. Also we talk about how foodies, when traveling, head to McDonalds as it gives them a sense of the place. (McChevre or McAlloo, anyone?)
Listen to us dish about youtiao and churros, fried pineapple and pastries in Kathmandu, and chain restaurants like 100 Montaditos in Spain and Bembos in Peru, the former which may be making its way to Irish shores.
Fast food is not just global corporations and grease. For many of us, it is a place from which our fondest memories are hatched. 
Mentioned in this episode: