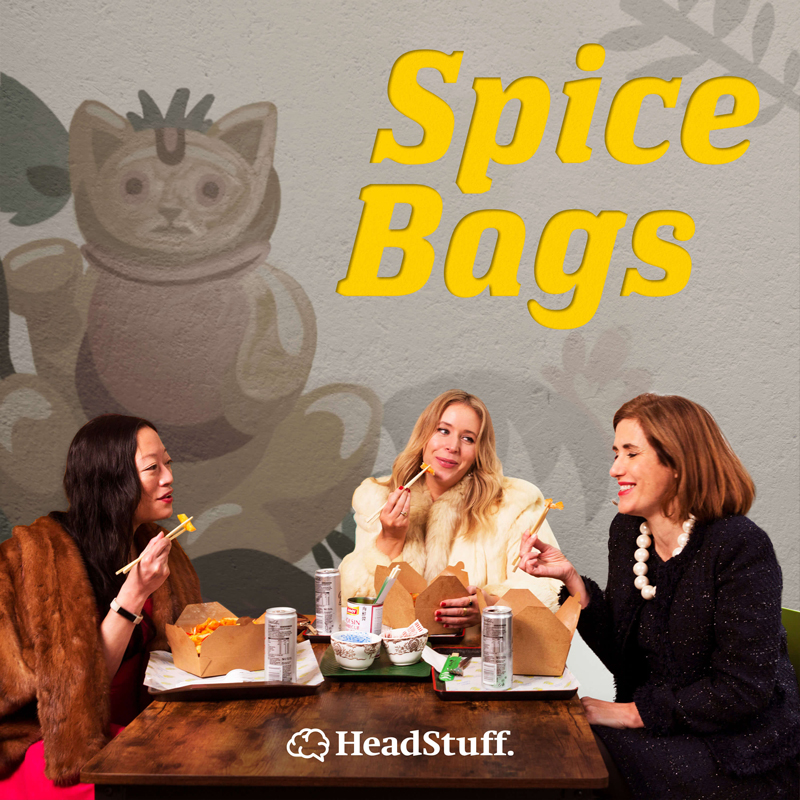 Show Notes
---
After four wonderful years of episodes, we at Spice Bags are bowing out. While we do announce this with a heavy heart, we – Blanca, Dee, and Mei – wish to end on a high after publishing our very own cookbook Blasta Books 5: Soup, and at a moment when we are still passionate about the issues Spice Bags has uncovered, and the individuals we have befriended.
In this final episode, we recount our journey from its foundation to our many varied episodes over the years, and to our many adventures and achievements including winning Best Food Podcast 2021 from the Irish Food Writing Awards. Lastly, we'd like to take this opportunity to give special thanks to the HeadStuff Podcast Network. HeadStuff took a gamble on three unseasoned women in the podcast world. They hatched us! Over the years, the team nurtured and gave us the confidence and tools to craft ourselves into what we are today. A special shout out to Conor, Paddy, Gearóid, Claudia and Amy, who would always find time to sit down to edit and brainstorm, come up with PR strategies, and take us through the nuts & bolts of podcast tech.
Thank you, HeadStuff for letting us into your family. It's been a privilege.
Continue to follow our blog:
www.spicebags.ie
To buy our Blasta Book: Soup:
www.blastabooks.com
For more about Headstuff:
www.headstuffpodcasts.com
*Correction: We misidentify Julien in an episode "In Conversation with Angel and Julien
of Miso Sligo Isakaya" as "Thibault." His first name is Julien.