Please note: You only have to go through this process once to listen to all HeadStuff Podcast bonus feeds on Spotify.
Let's get started!
STEP 1: Go to your bonus podcasts listing in your HeadStuff Podcasts account:
Access your Podcasts
Choose which show you'd like to listen to first, we're going to go with Agony Rants with Gearóid and Niamh for this example.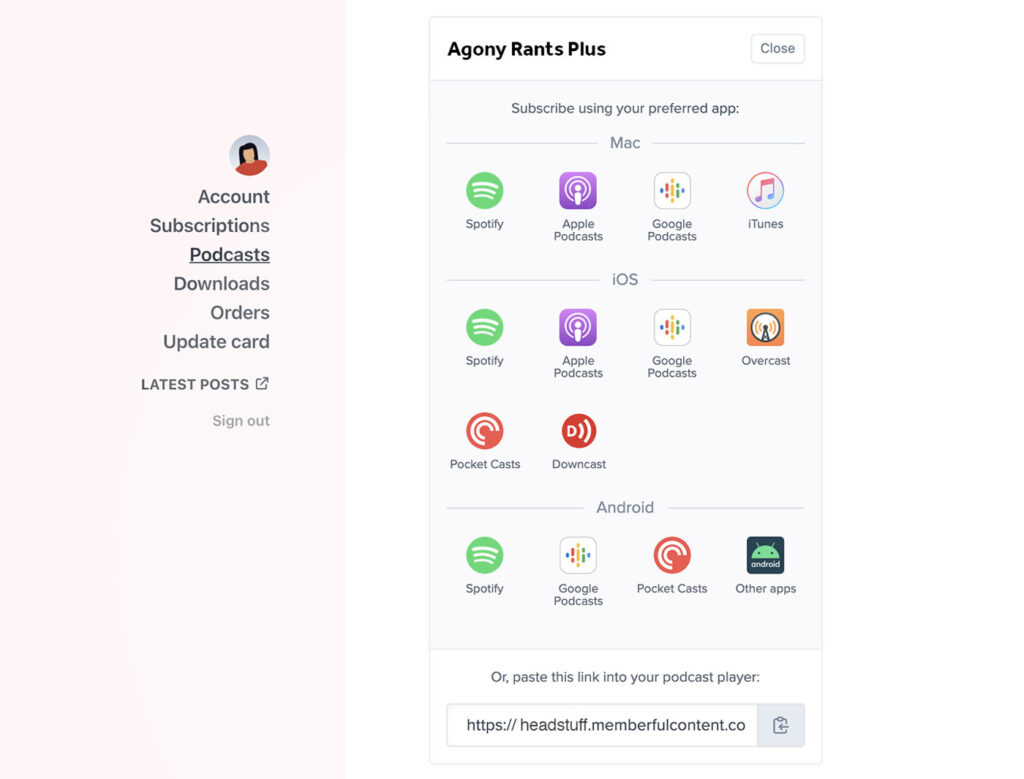 ---
STEP 2: Click the Spotify logo and you'll be brought to the members-only ad-free feed in Spotify. It is still locked right now but just a few more steps to go.
---
STEP 3: Either log in to your existing account or create a new one.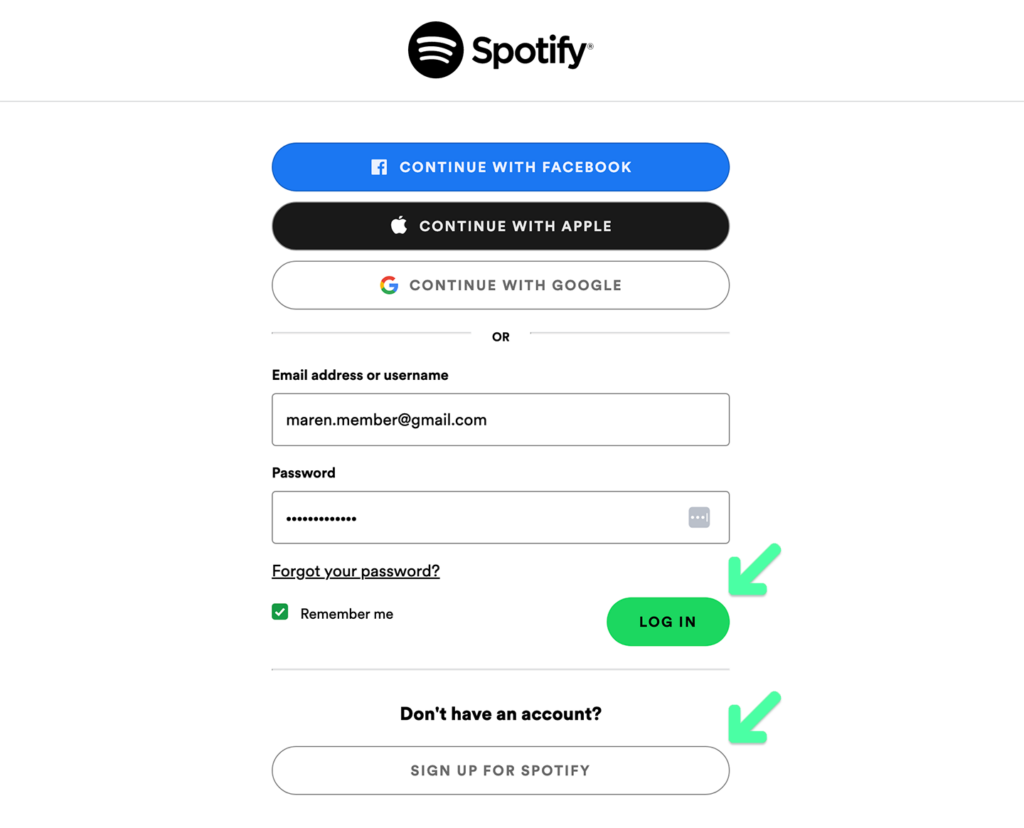 ---
STEP 4: Spotify will take you through a few confirmation pages and ask you to agree with their permissions.
---
STEP 5: After agreeing, you'll see your members-only podcast with a lock symbol, and will click on it.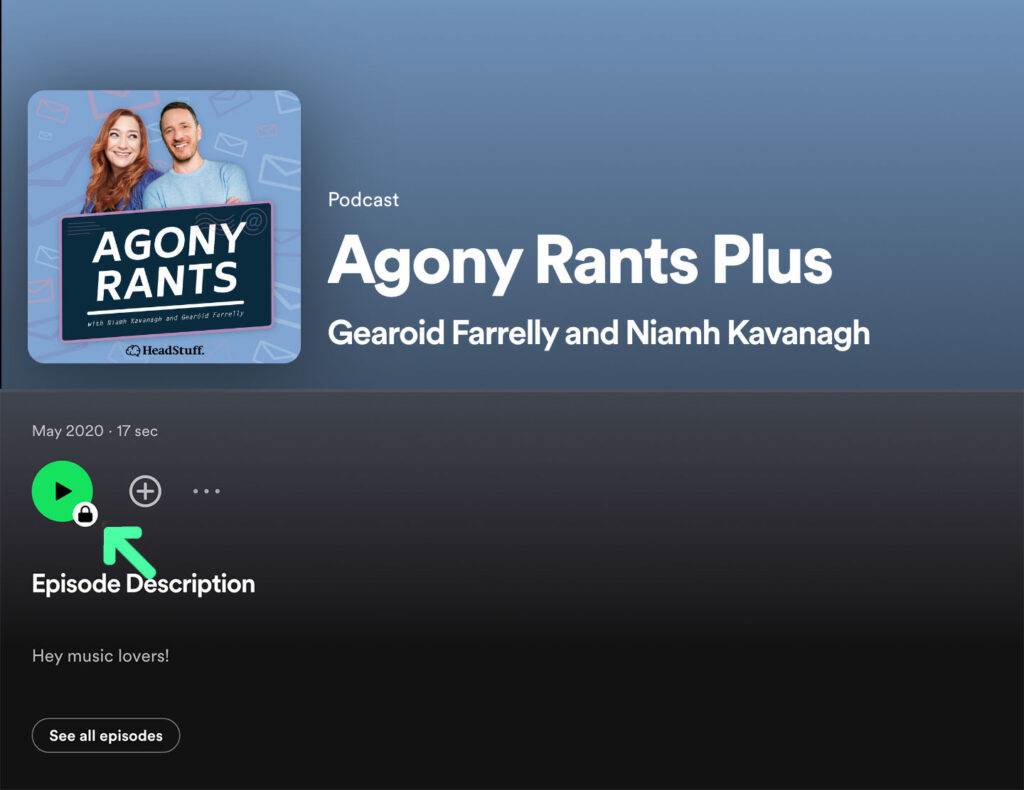 ---
STEP 6: A pop up will appear and you will click Get access.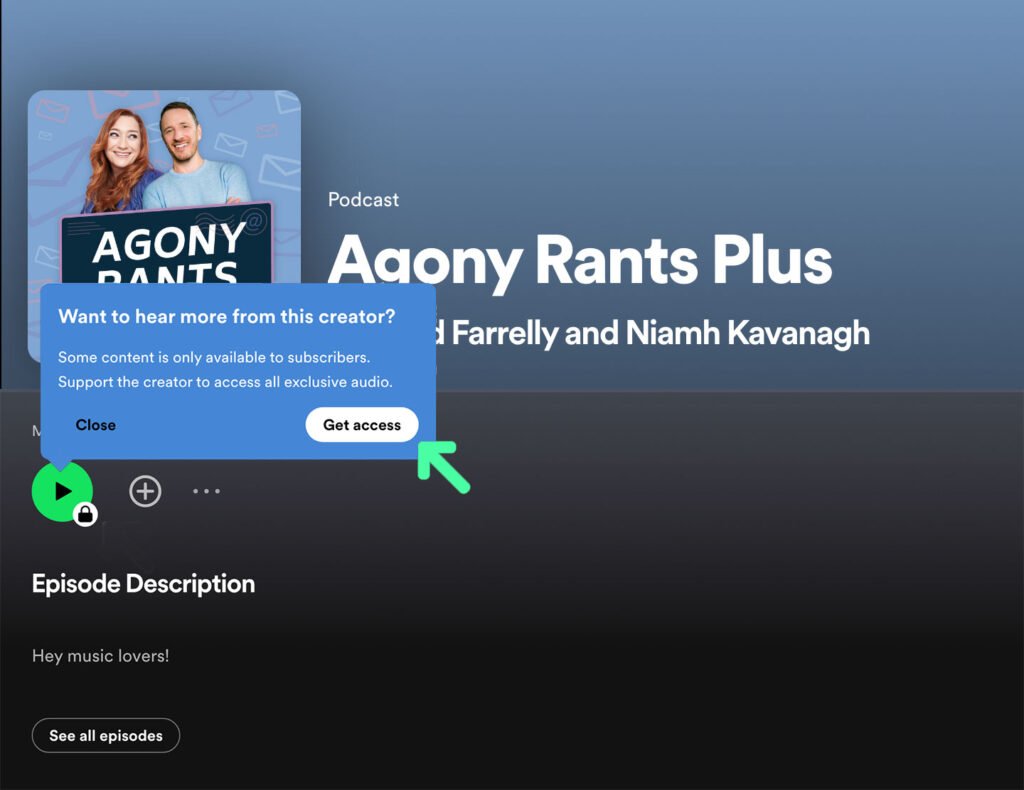 ---
STEP 7: You'll be redirected to a page that will sync your Memberful and Spotify account. Click Link Account.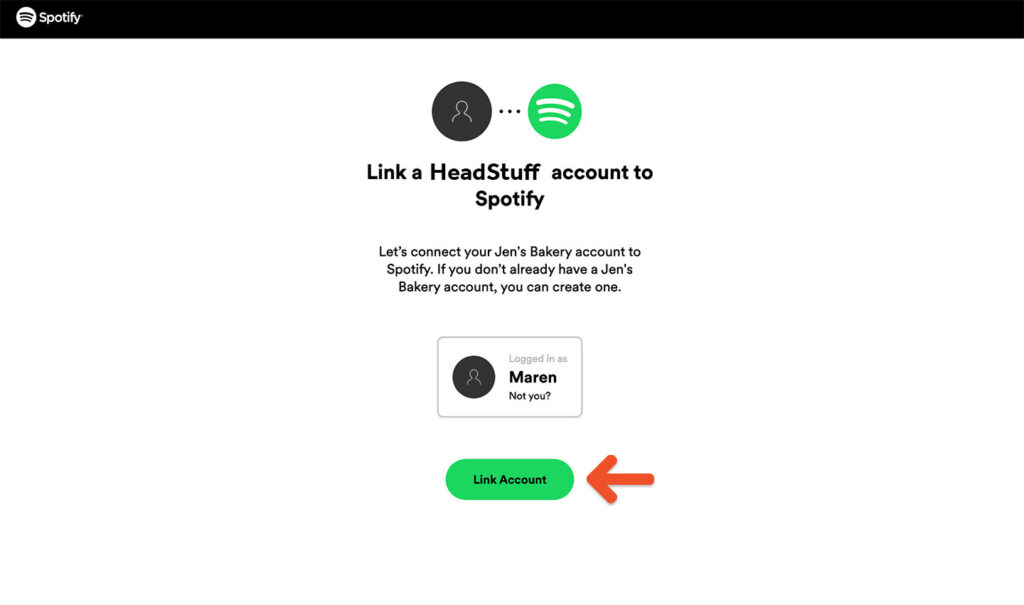 ---
STEP 8: (almost there!) You'll be redirected to a sign-in form if needed.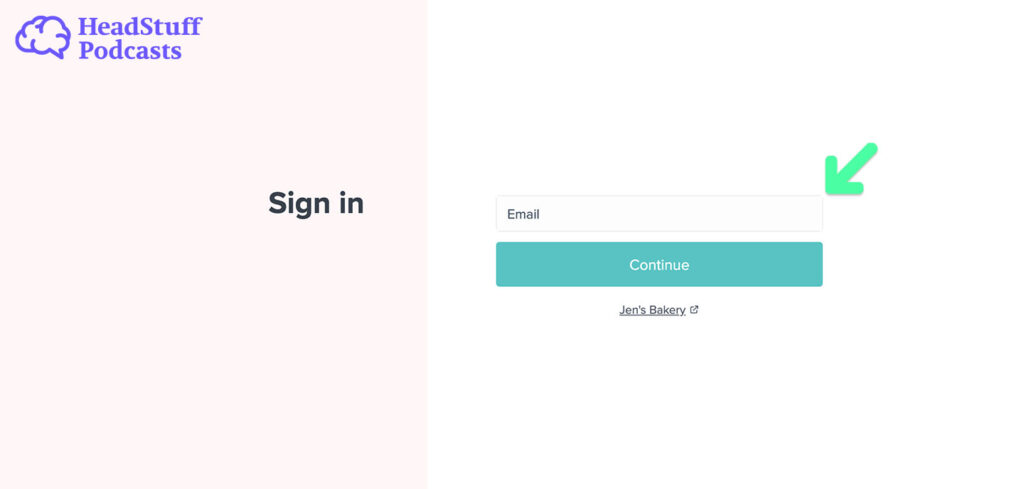 ---
STEP 9: After sign-in, you'll be redirected to a Spotify page confirming access. You can click on the link to get redirected to your Spotify account.

PHEW! Thanks for sticking with me.
The Spotify paid podcast is now unlocked and you have access to the content.
This will grant you access to all HeadStuff Podcasts premium feeds on Spotify.
Any issues just let us know